9.Watermill at Onden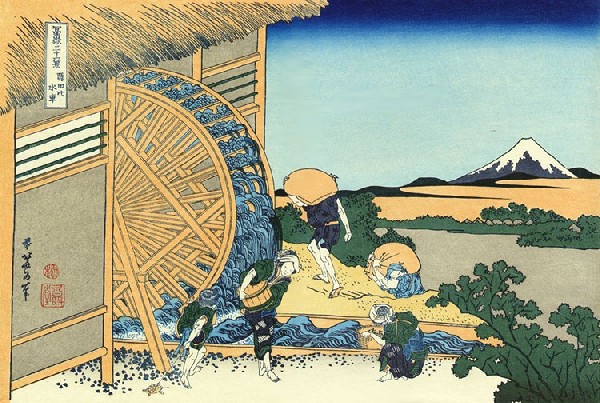 One of the series of "Thirty-Six Views of Mount Fuji" by Katsushika Hokusai (1760-1849). Harajuku, the town leading the latest in fashion today, was the rural district where the people live at leisure in Edo Period.



We can not see anymore, but the Shibuya River run Onden village. This river also flows now under the asphalt in the city of Shibuya.
So there were a lot of watermills around the region and people used it for grinding flour. The men are carrying the bag of flour.
And the woman is washing the clothes. Oh, the child is walking with the turtle! It is a peaceful everyday that we can not imagine from Harajuku now.
The expression for the water running down the watermill and the waterway is really unique. We could the sound of the watermill and its current. On the other side, Mt. Fuji seems like really calm.
Previous
Next