29.Mishima Pass in Kai Province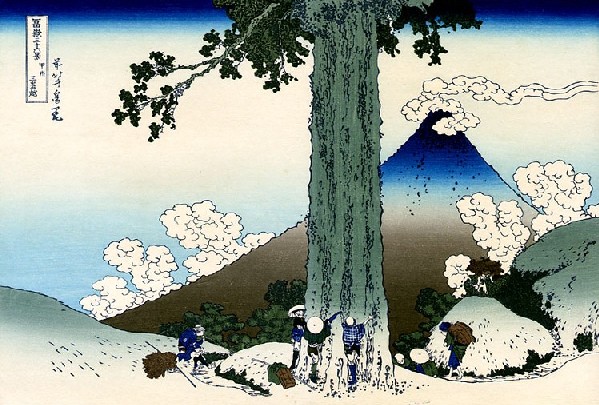 Mishima Pass is thought to be around the present Kagosaka Pass. The huge tree penetrates the screen of the woodblock printing, and Mt. Fuji stretches its ridge over there. 
Some of the travelers are walking or resting, and others are experiencing the size of the big tree's trunk by holding hands. The rugged tree's skin also expresses its old age.
Mt. Fuji put on the solid mass of clouds on the heads and skirts. And what is more characteristic than anything is that it effectively used the gradation of three colors.
Reprint of Mishima Pass in Kai Province
Previous
Next