20.Goten-yama-hill, Shinagawa on the Tōkaidō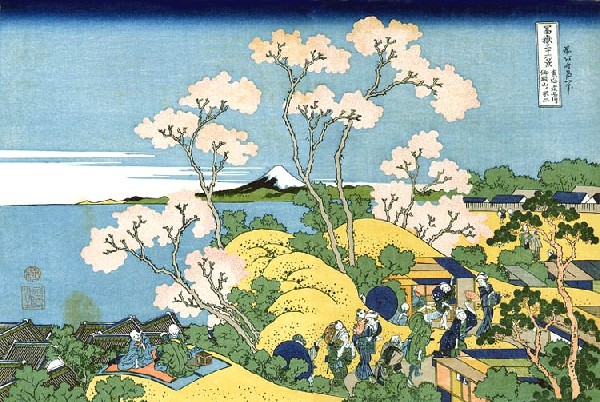 Goten-yama-hill at Shinagawa was famous for the beautiful cherry blossoms in the Edo period.



Utagawa Hiroshige (1797-1858) made a lot of ukiyo-e about cherry blossom, but Katsushika Hokusai (1760-1849) drew just one work in the series of "Thirty-Six Views of Mount Fuji".
Not only the pale pink of the blossoms attract our attention, the people who take in the view also make the image livelier.
They would enjoy the beautiful Mt. Fuji too. But the three men on the left-side get caught up in drinking and eating.
Previous
Next