10.Below Meguro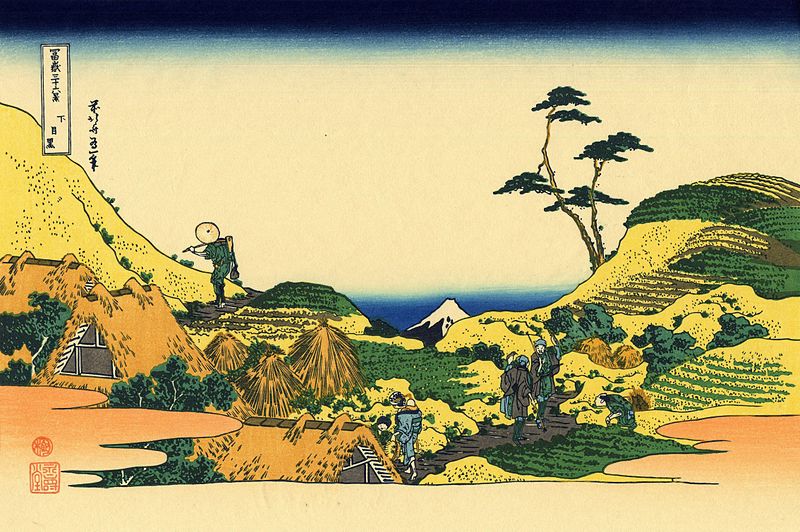 Currently there are many stylish cafes, but the countrified Below Meguro (Shimo-Meguro)  was the area of hills and farming. Especially, it was famous for the place where the shoguns hunted with a falcon.



Let's see the ukiyo-e woodblock printing by Katsushika Hokusai (1760-1849). The lower right of Mt. Fuji making an appearance from the hollow, the two falconers stand on the pass. And the farmer kneel for them.
The step-like pattern is the vegetable fields. Most of the farmers in Edo Period lived at a house with a thatched roof.
The male takes a hoe and goes to work on a field, and the woman takes care of a child and baby. It's a peaceful landscape.
We can see the five other ukiyo-e woodblock printings about Meguro from Utagawa Hiroshige's artworks of "One Hundred Famous Views of Edo".
Previous
Next