45.Kajikazawa in Kai Province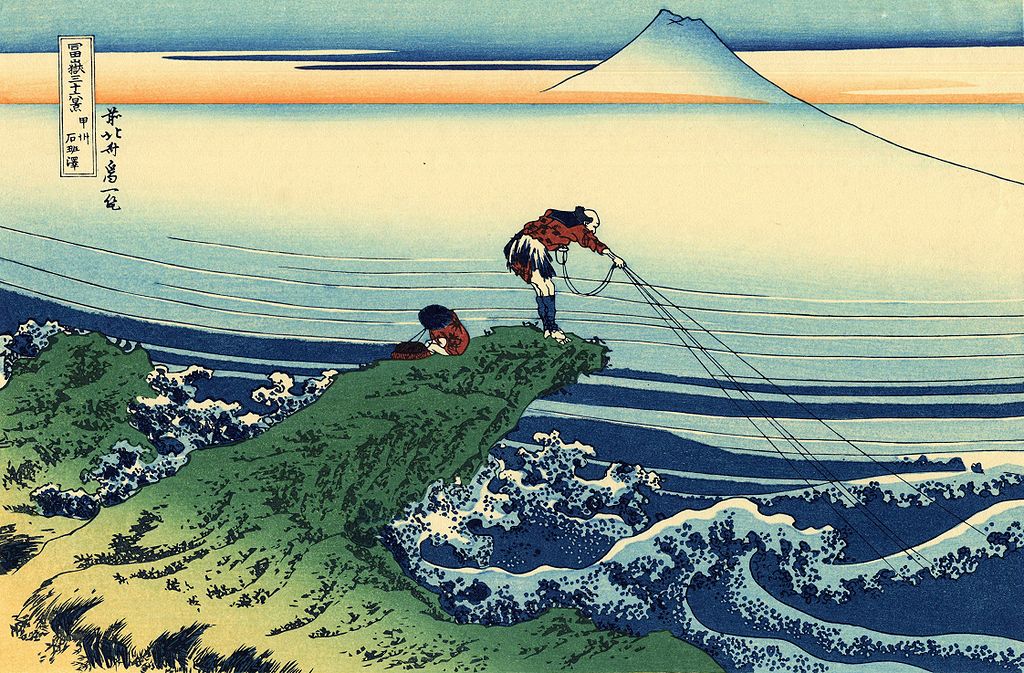 The painting depicts a man standing on the edge of a rocky beach gouged by rough waves, pulling a net, and a boy watching over a basket of fish at his side.
At first glance, it seems that the raging waves of the sea are striking on the shore. But Kai Province, the current place of Yamanashi Prefecture, is inland. 
Fuji River in the picture, the two rivers (Kamanashi River and Fuefuki River) join together shortly before this point, and a large quantity of water current stream.
The fishermen standing on the rock is absolutely still, whereas water beats against rocks and bubbles express energy. It's really contrastive opposite ukiyo-e print.
Both the ridgeline of Mt. Fuji, and the rock and fishing line, create triangles and become a geometric pattern.
It receives a high reputation abroad, but originally the Japanese woodblock printing was a picture of only Prussian Blue, and then the colors were added.
Previous
Next