7. Sazai hall-Temple of Five Hundred Rakan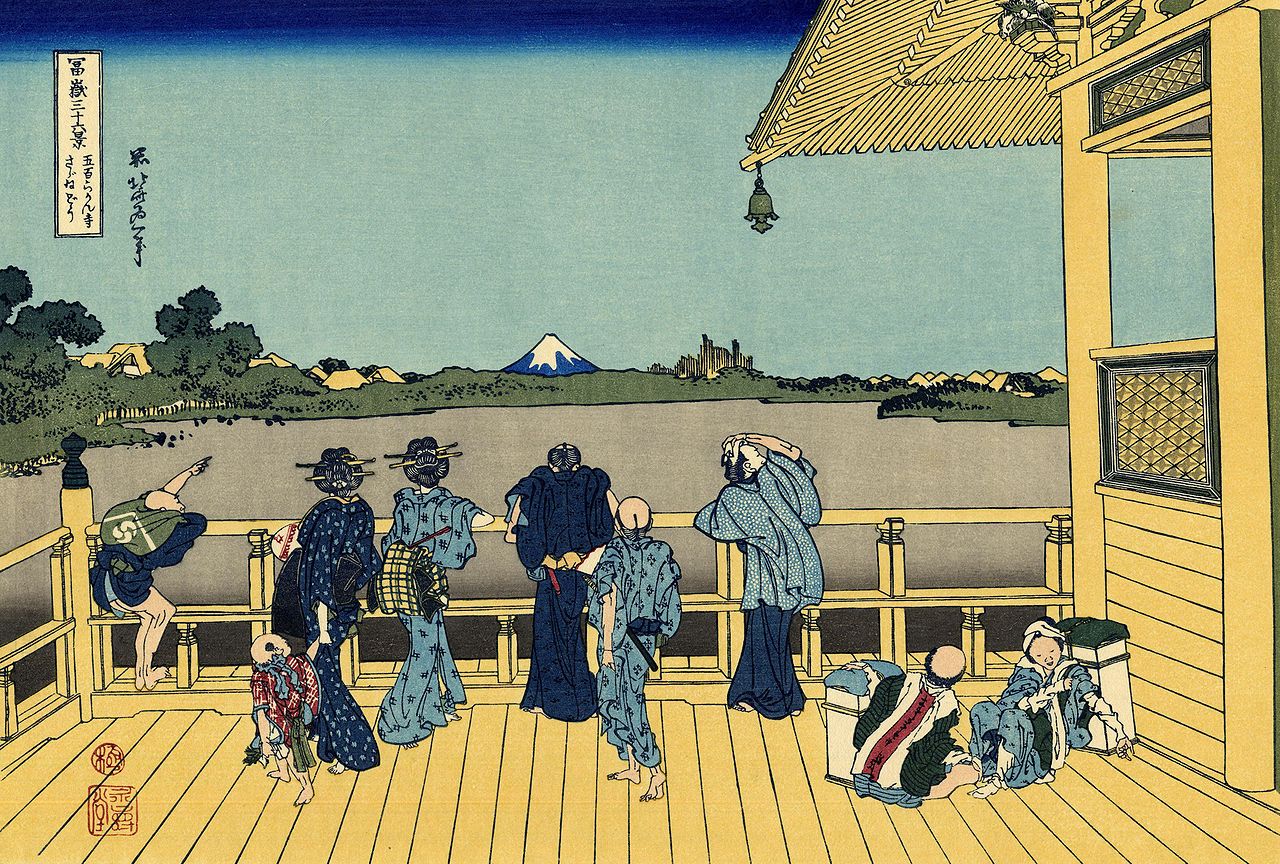 In the ukiyo-e art, one of the series of "Thirty-Six Views of Mount Fuji", Katsushika Hokusai (1760-1849) drew the scene of distant Mt. Fuji and the people who see the landscape from the temple.



Temple of Five Hundred Rakan was established at the Kameido village(today's Oojima-cho, Koto-ku, Tokyo Prefecture) in 1695. Sazai means a turban shell because the corridor of the hall took the spiral-shape. 
When people finished climbing up the corridor, they could see the panorama of the lazy Sumida River and beautiful Mt.Fuji.
Those who watch the mountain are the geisha, samurai, child and merchants.
Previous
Next