23.Hodogaya on the Tōkaidō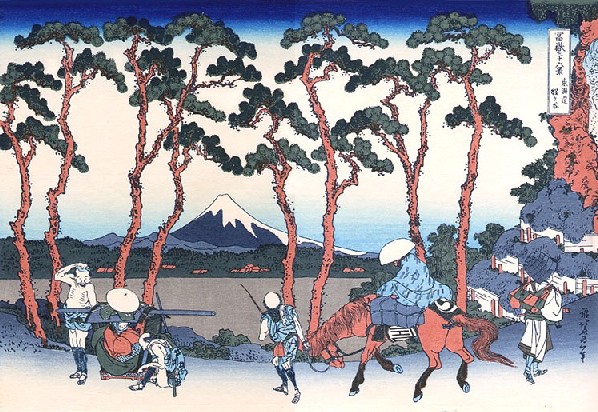 One of the series Mt. Fuji print  of "Thirty-Six Views of Mount Fuji", Hodogaya on the Tōkaidō shows the state of the road in Edo Period.  
The mendicant Zen priest passes by, the person travels on the horse, the woman rides on the kago, and the palanquin bearers wipes sweat or ties his straw sandal.



Mt. Fuji shows its appearance between the pine trees. Katsushika Hokusai (1760-1849) was inspired from the Kawamura Minsetsu's paint.
And the composition of the pine trees that Hokusai created for this ukiyo-e had effect on the series of Poplars by Claude Monet.
Previous
Next