24.Shichiri beach in Sagami Province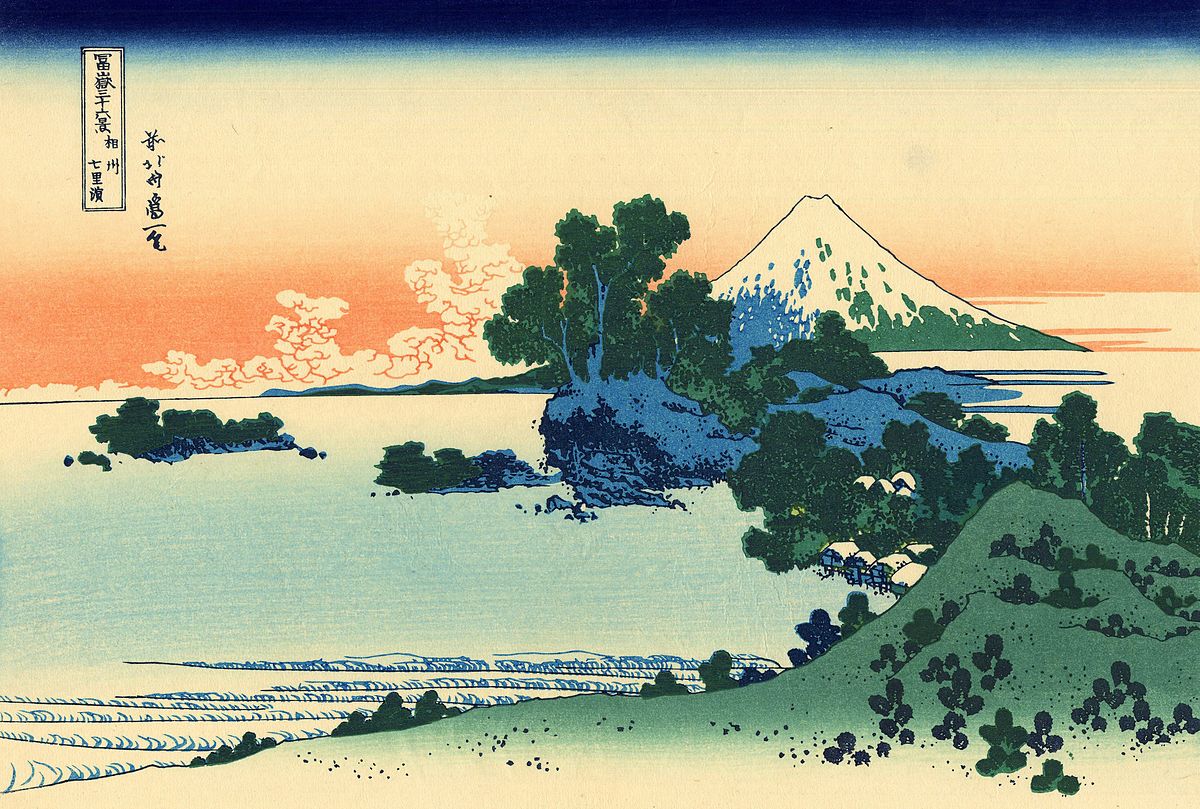 This woodblock print by Hokusai doesn't have any person in the image and shows a pure landscape painting. 
It is a work of the first version drawn with only the shading of Prussian Blue. It expresses with only in one color the powerfulness of the summer. The sunlight, the reflecting sea level, and the rising up cumulonimbus. 
Unlike the previous artworks that drew the beach, his ukiyo-e printing of the series of "Thirty-Six Views of Mount Fuji" highlights the Koyurugi Cape and Mt. Fuji.
Previous
Next
Back to the gallery of "Thirty-Six Views of Mount Fuji"