Traditional upholstery you need to make your room Japanese style interior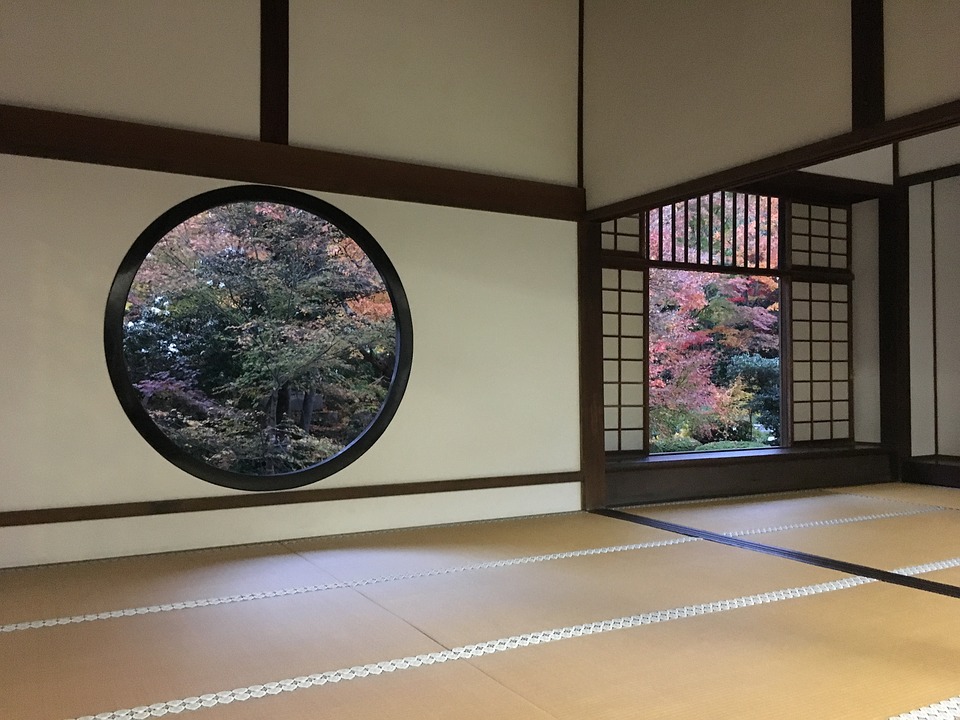 It might be nice to make it a Japanese-style interior boldly when you decide to move to a new room or rearrange a room. But, even though you think that you will make that room, you may not know what to prepare. So, I will introduce interior equipments which are necessary for making a Japanese style room for you!
Tatami mat
Actually, when you place the Tatami mat, the atmosphere of the room is greatly close to the Japanese style room. The smell of rush makes you feel fresh. Of course, you have to put off your shoes before stepping onto the mats. 
Japanese paper lantern
When you change the light into a Japanese paper lantern (though electric light), the light will become more relaxed. There is not only a hanging style, but also a standing style.
Check more Japanese paper lanterns
Kakejiku (Hanging scroll)
Japanese hanging scroll painting is a typical decoration for a Japanese style room. Mostly, the Kakejiku art is decorated at Tokonoma (alcove). But you can also put it on the wall. 
And it would be nice to be hanged with the weights.
Vase
Japanese pottery is very popular around Europe since the 17th century. There are so many famous regions of producing pottery in Japan. It's okay to arrange flowers in or just place them.

See more Japanese pottery vase
Plate
Of course, most of the Japanese plate is used as tableware. But it was also developed as one of the ornaments because the patterns are so beautiful. The big size decorative plates have a great presence.
See more decorative plate
If you want more Japanese-like things…
Kabuto (Japanese samurai helmet)

Katana (Japanese sword)

Ukiyo-e (Japanese woodblock print)