14.Senju, Musashi Province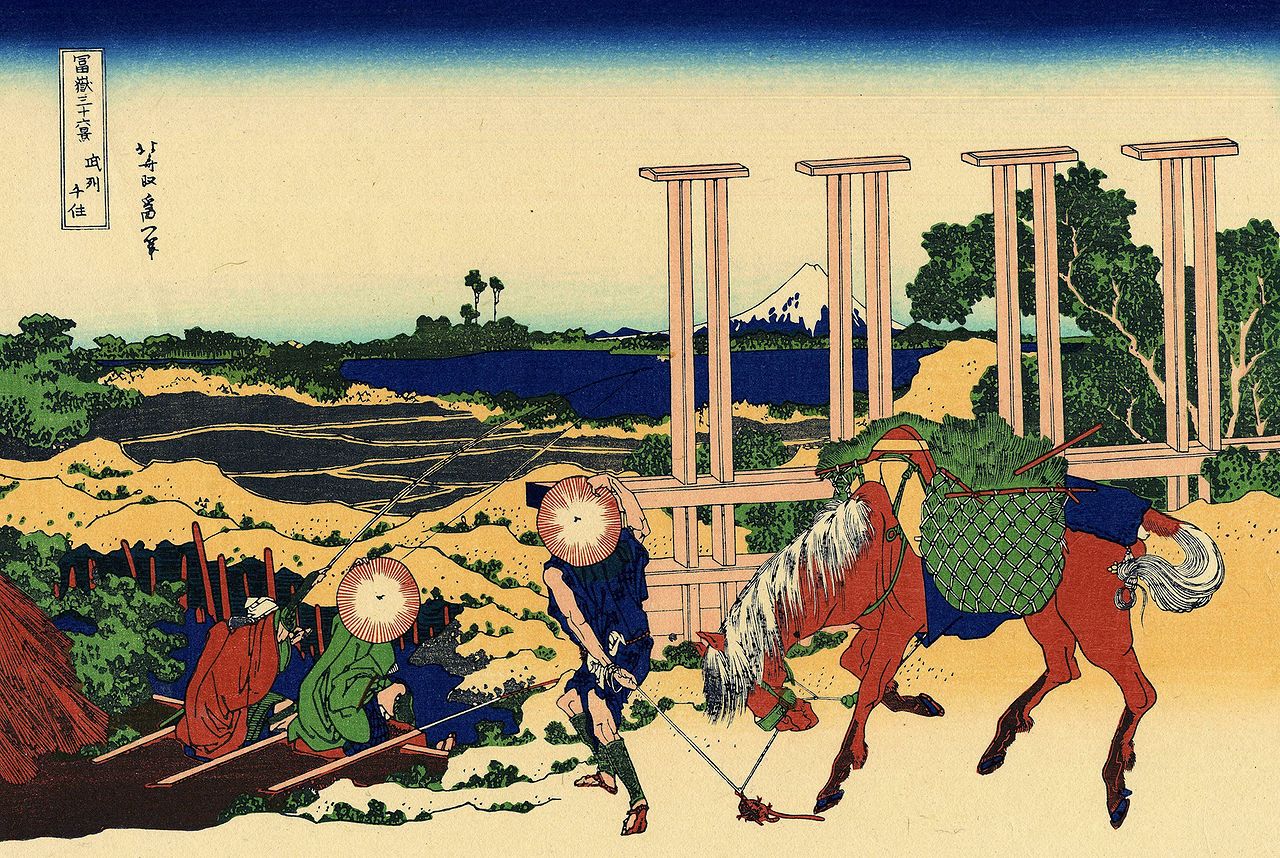 Senju was the first post town on the highways of Nikko-dochu and Oshu-dochu, prospering as one of the four major postal station in Edo.
The farmer with the horse and the angler hand over the shade and look up to Mt. Fuji. at the same time. They may be talking something about the view of the mountain. We can see the appearance of the leisurely walking horse.
It was used to highlight the beauty of Mt. Fuji, the geometrical sluice gate was drawn in front.
Previous
Next
Back to the gallery of "Thirty-Six Views of Mount Fuji"