15.Pleasure District at Senju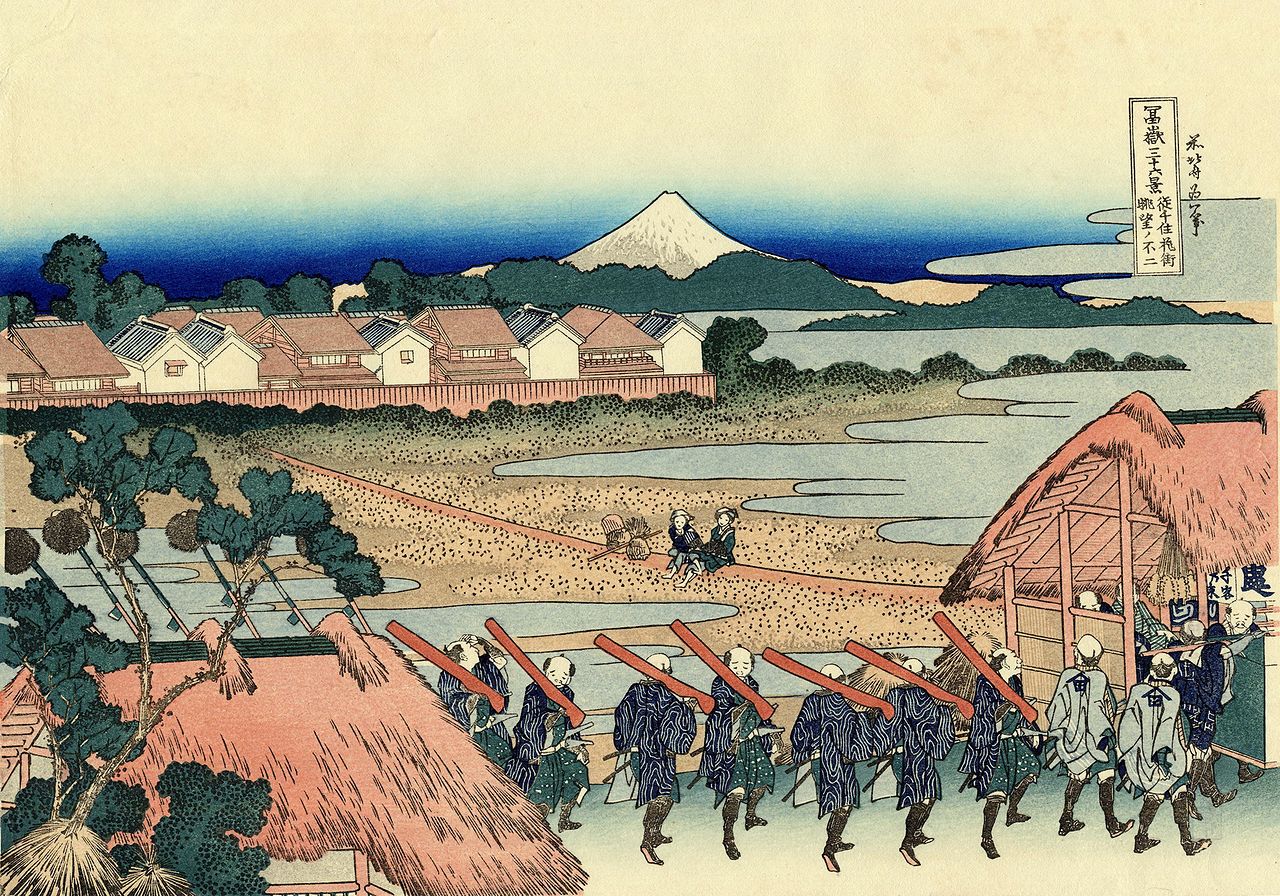 It is the ukiyo-e woodblock print, one of the "Thirty-Six Views of Mount Fuji", depicting the scenery along the Nikko Highway. 



The row of people in the front is the daimyo's procession, they are on the way to their home. They hold the firearms and spears in the scarlet bags.
The houses of Senju pleasure district can be seen far away.
Between the distant view and the foreground, the rice field where rice crop was over has spread. In the middle of the footpath, the two female farmworkers watch the daimyo's procession amusingly.
Today, a lot of houses stands in the area of Senju in Adachi-ku and we can not see any part of Mt, Fuji from the city.
Previous
Next
Back to the gallery of "Thirty-Six Views of Mount Fuji"