13.Sekiya Village on the Sumida River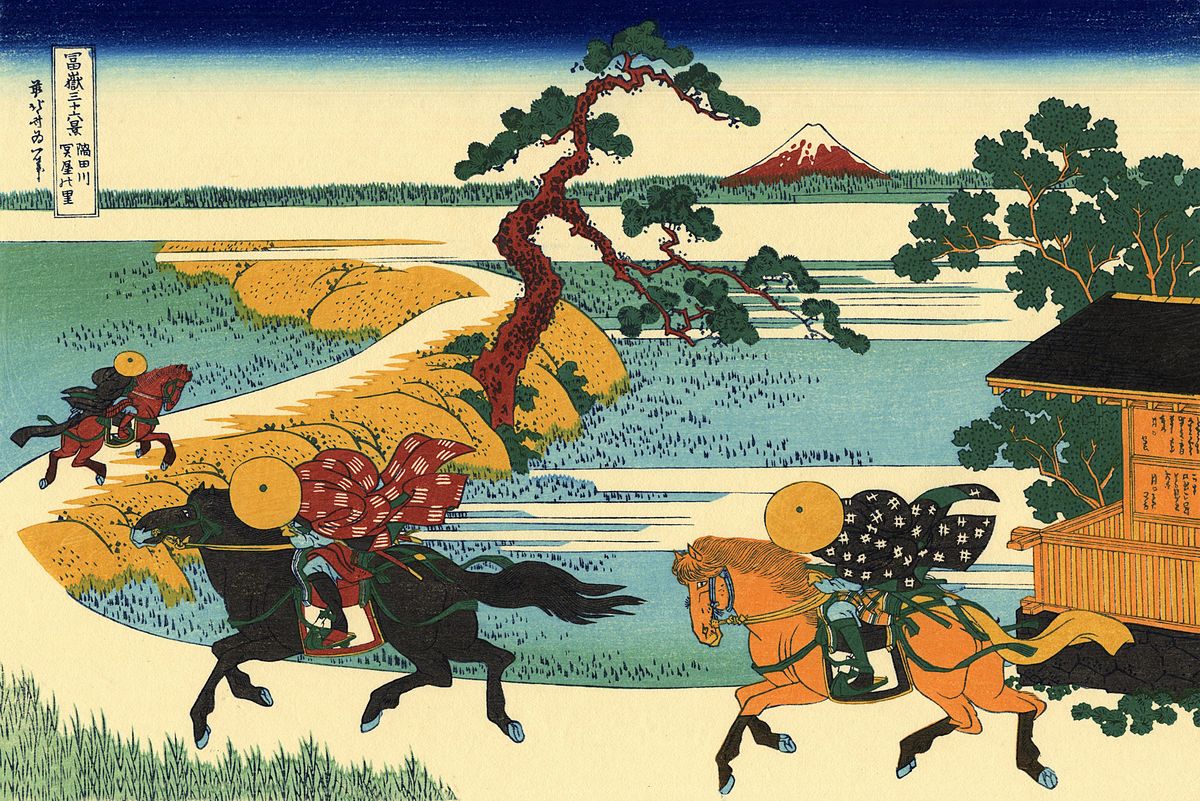 The Japanese woodblock print is one of the series of "Thirty-Six Views of Mount Fuji" by Katsushika Hokusai (1760-1849).


Sekiya was the area around Senju dry riverbed on the Sumida River. The winding road that three samurai riding on the horsebacks was the Ushida bank.
The mustle of the horses and the fluttering kimono show effectively their speeding.
The orange sunlight illuminates Mt. Fuji. Because the mist set in, they hurry in the early morning.
Previous:
Next: