30.The Tea plantation of Katakura in Suruga Province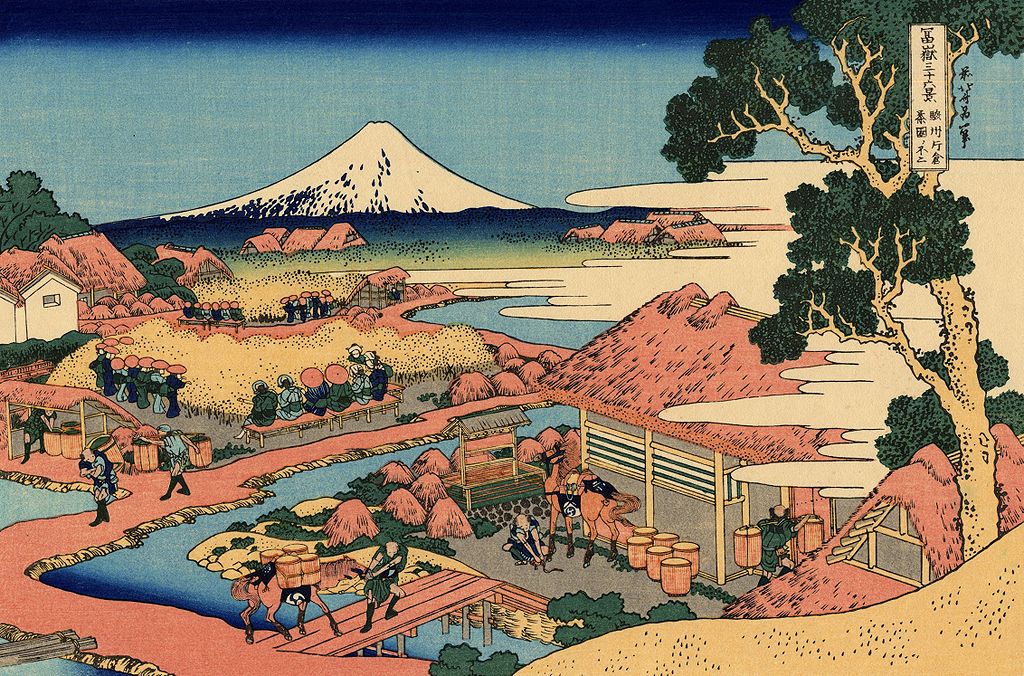 Suruga untile Edo Period is Shizuoka Prefecture now, and is famous for the green tea production place in Japan as well as today.
The bright yellow tea garden continues from the front for the far distance, and Mt Fuji. has much of the remaning snow.
It is a ukiyo-e woodblock printing depicting the appearance of people working in the tea garden, including women picking tea leaves side by side and men carrying tea leaves in the buckets or pulling the horse.
Previous
Next