31.Ōno Shinden in the Suruga Province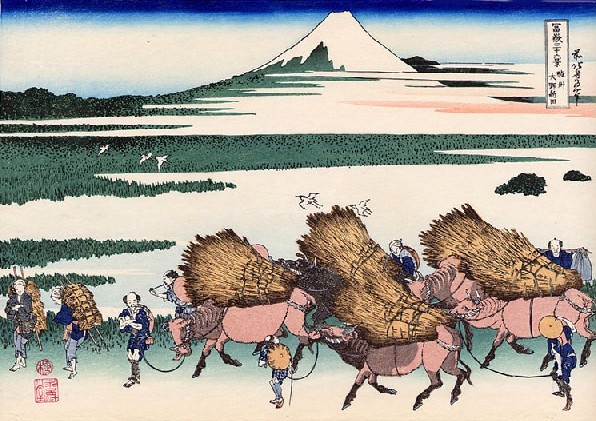 Ōno Shinden was the newly developed rice field in Edo Period at the current Yoshiwara-shi. 
It is a bundle of common reed that the cow with good physique carries heavily. In front of the row, there are the two farm women who shoulder the harvested vegetables like small mountains.
The clouds on the right side of Mt. Fuji are dyed in orange. From the appearance that people carry their gather, it can be seen that it is a woodblock printing of the dusk.
Everyone, including the egrets flying over the rice field, is on the way home. It's a relaxing time that the day is about to end.
Previous
Next