32.Rainstorm Beneath the Summit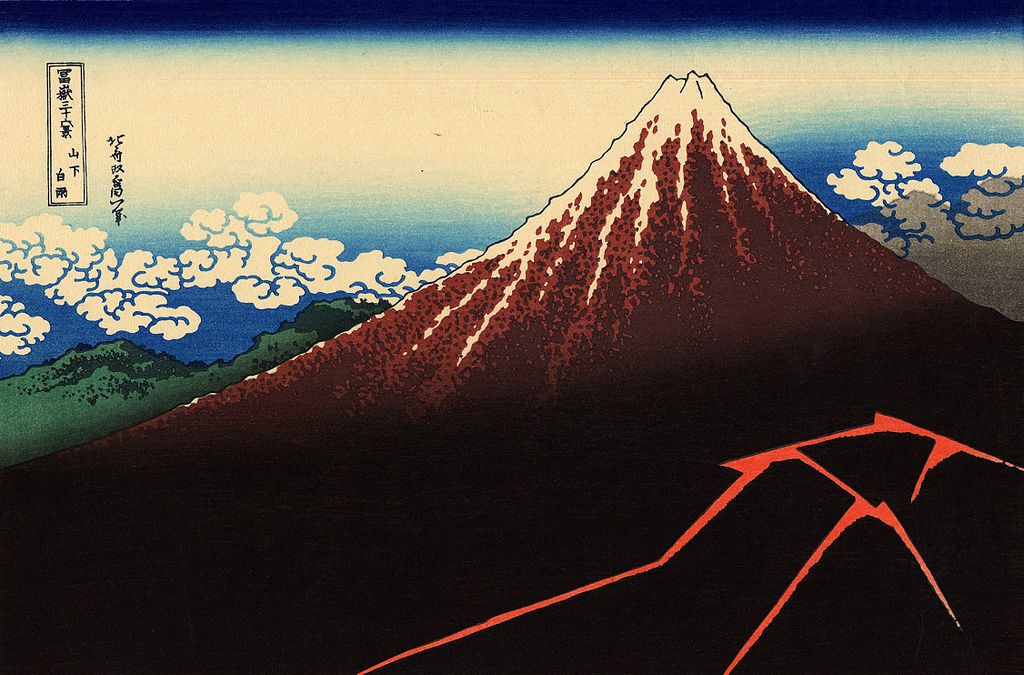 Whereas the Mt. Fuji art print 'South Wind, Clear Sky' is called Red Fuji, 'Rainstorm Beneath the Summit'(Sanka Hakuu) is called Brack Fuji. As the Red Fuji, Brack Fuji is also one of the famous Japanese prints.
The white clouds and blue sky spread near the summit of Mt. Fuji where the snow still remains, but the skirts of the mountain are covered with black clouds and the lightning is falling.
The upper side and the lower side of the screen are contrasted with stillness and motion.The height of the viewpoint expresses the magnificence of Mount Fuji.
Previous
Next