28.The lake of Hakone in Sagami Province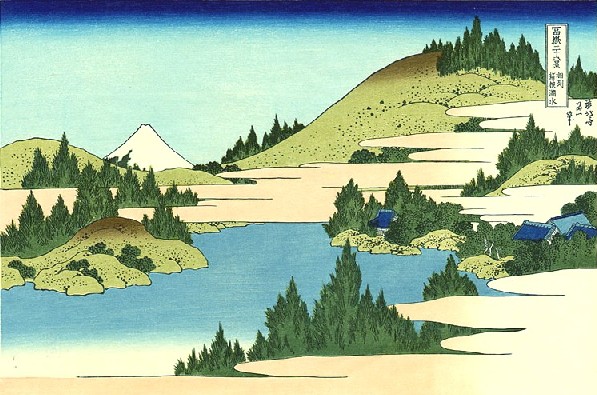 One of the ukiyo-e art series "Thirty-Six Views of Mount Fuji" by Katsushika Hokusai. Sagami Proveince was the name in the ancient times and it located today's Kanagawa Prefecture.
The lake of Hakone, Ashinoko Lake has no ripple on the surface. The thick forest and the trailing haze are around the lake.
Mt. Komagatake is on the opposite side of Mt. Fuji and has a calm figure. It is a quiet and solemnity ukiyo-e printing without a person or animal.
In contrast to , Utagawa Hiroshige (1797-1858)  boldly expressed the steep pass of Hakone in "Fifty-Three Stages on the Tokaido".
Previous
Next