18.Bay of Noboto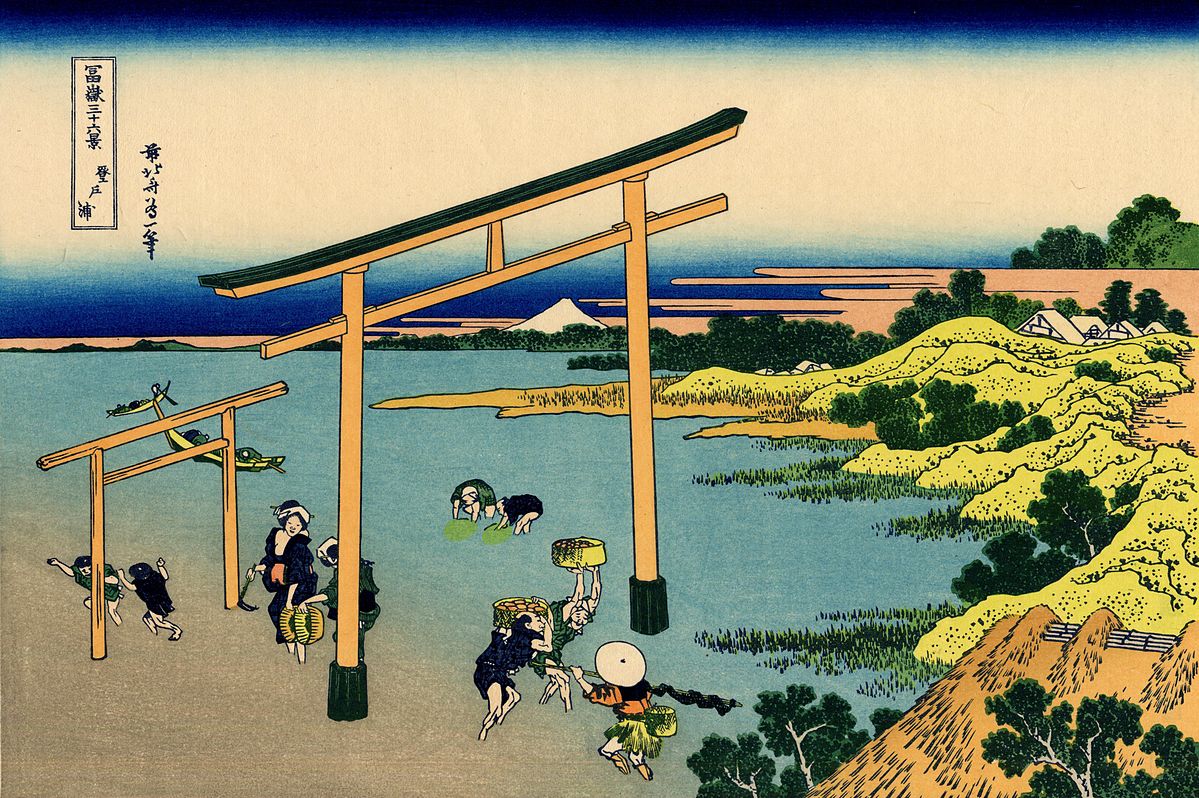 People are gathering the shells in shallows of Bay of Noboto. The two Torii of Towatari Shrine in the sea. They still locate in today's Chiba-shi, Chiba Prefecture. But they was moved before and not in the sea now.



They take a similar figure and the simple line of Mt. Fuji is placed in the bigger one. Katsushika Hokusai(1760-1849) often employed the composition that the mountain show its appearance in a space of a strucure. 
Learn about the Japanese Shinto shrine
The fishermen are carrying a cage full of shells, the women are talking and kids are playing together.
Previous
Next
Back to the gallery of "Thirty-Six Views of Mount Fuji"