"Landscapes of Autumn and Winter"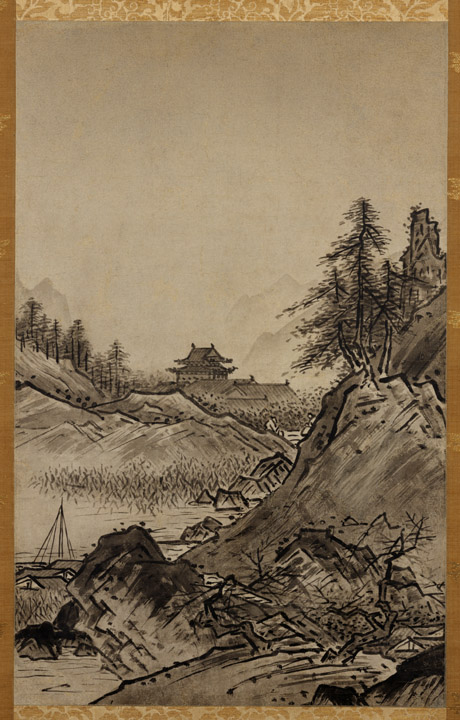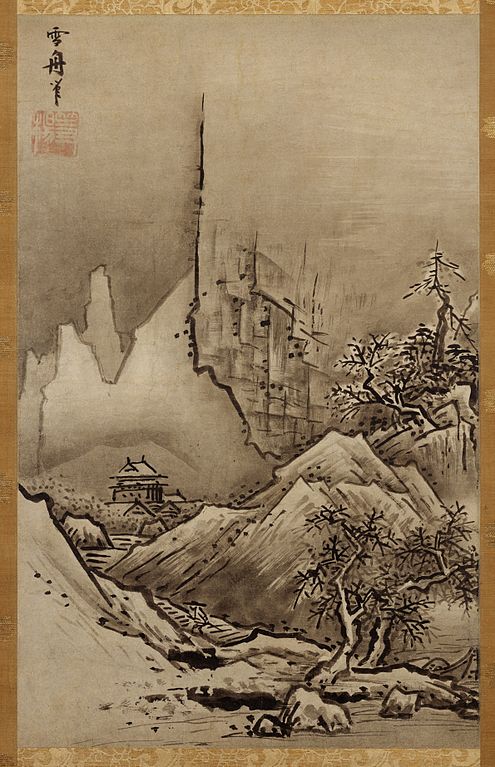 Sesshu (1420‐1506) was a Zen priest in the late period of the Muromachi Period. And he established Japanese ink paintings (a kind of sumi-e painting, an art expressing only with the light and shade of black ink). The sumi-e painting is one of the "Sabi" world in Japanese culture.
Related Post
Wabi and Sabi, Japanese unique sense of art
Sesshu learned the ink painting techniques from Shubun (?-?). But hoping for a larger scale picture, he traveled to China. Then he mastered the ink art of the South Sung style and Zhe School, and created his own style.
Like these two pieces of work, he painted a sharp line and a composition with stability. It was a really new style in Japanese painting. 
The Landscape of Autumn has the deep depths with the overlapping rock, the two people, the building, and the blurred mountains. He expressed the autumn clear sky by placing all those structures in the lower half of the screen and not drawing anything in the upper half.
People who see the winter picture feel that the cliffs in the far position are approaching in the snow-covered landscape. Compared to the building and the person in front of it, Sesshu clearly showed how he painted with the emphasis on the innermost cliff. 
Title:"Landscapes of Autumn and Winter"
Artist:Sesshu
Size:Both 47.7×30.2cm
Own:Tokyo National Museum(No plan to exhibit)