44.Lake Suwa in Shinano Province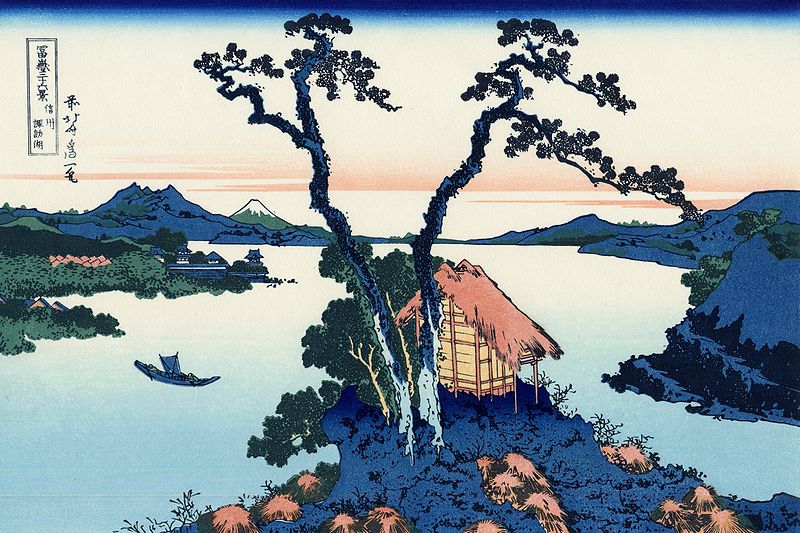 In the first edition, it was a woodblock printing of a single indigo color. But every time running into several editions, green and light scarlet was added. Hereby the picture became an emotional landscape of the evening.
There is a rocky place where the shrine and two Japanese pine stands in front of the image, and the outlines of Lake Suwa are drawn in parallel with it. It is a ukiyo-e artwork skillfully used the perspective technique.
In front of Mt. Fuji which is small but clearly visible, Takamatsu Castle pushes out into the lake.




Previous
Next
Back to the gallery of "Thirty-Six Views of Mount Fuji"