Short poems for loved one. Romantic, missing, losing, and deeply depressed poems from Man'yoshu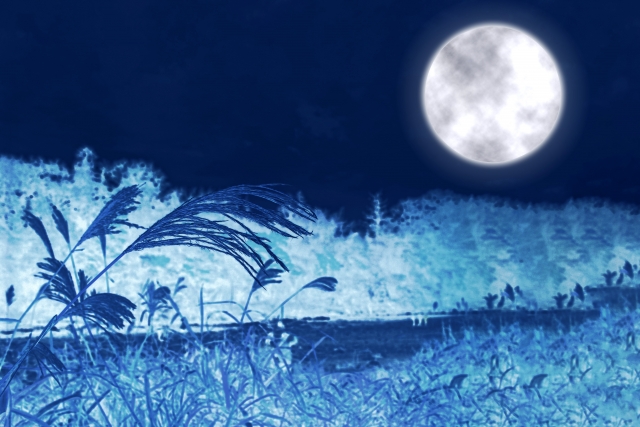 Man'yoshu is the oldest poem collection in Japan. 20 volumes in all. Both editors and the age of formation are unknown, but the completion of the whole volume is the Nara period around the end of the 8th century. It is considered certain that Otomo no Yakamochi was involved in the compilation. The number of poems is about 4500, of which 4200 are tanka.
This time, I would like to introduce a poem on the subject of love in Japanese and English.
Related Post
Nukata no Okimi
<Japanese>
あかねさす  紫草野行き  標野行き  野守は見ずや  君が袖振る
Akane sasu/ Murasakino yuki/ Shimeno yuki/ Nomori ha mizu ya/ Kimi ga sode furu
<English>
I'm off to
Red gromwell field
And Shimeno
Does a sentry
See you waving your sleeve?
Otomo no Yakamochi
<Japanese>
なかなかに  黙もあらまし  何すとか  相見そめけむ  遂げざらまくに
Naka naka ni/ Moda mo arama shi/ Nansu to ka/ Ai misome kem/ Toge zara maku ni
<English>
I'd rather
Keep silence
Why did I begin
To meet you
It won't work though
Kasa no Iratsume
<Japanese>
君に恋ひ  甚も術なみ  楢山の  小松が下に  立ち嘆くかも
Kimi ni koi/ Ita mo sube nami/ Narayama no/ Komatsu ga shita ni/ Tachi nageku kamo
<English>
I miss you
Stand with grieving
Under the small pine tree
In Narayama
At a loss for what to do
Otsu no Miko 
<Japanese>
あしひきの  山のしづくに  妹待つと  我立ち濡れぬ  山のしづくに
Ashihiki no/ Yama no shizuku ni/ Imo matsu to/ Ware tachi nure nu/ Yama no shizuku ni
<English>
I waited for you
In the drops
Of Mt. Ashihiki
And I got wet
With the drops
Iwa no hime no Mikoto
<Japanese>
ありつつも  君をば待たむ  うち靡く  わが黒髪に  霜の置くまでに
Aritsutsu mo/ Kimi woba matam/ Uchi nabiku/ Waga kurokami ni shimo no oku made ni
<English>
Staying on here
I'll wait for you
Until my flowing 
Black hair
Will have gray
Otomo no Saka no ue no Iratsume 
<Japanese>
恋ひ恋ひて  あへる時だに  愛しき  言つくしてよ長くと思はば
Koi koi te/ Aeru toki dani/ Utsukushi ki/ Koto tsukushi te yo/ Nagaku to omoha ba
<English>
Yearning and yearning
At least when I meet you
Please give me words of affection
If you hope this love
Last long
Sano no Otogami no Otome
<Japanese>
あしひきの 山路越えむと する君を  心に持ちて 安けくもなし
Ashiki no/ Yamaji  koe mu to/ Suru kimi wo/ Kokoro mochi te/ Yasu keku mo nashi
<English>
You are going to
Go over mountains
I love you from
The bottom of my heart
And really worry about you
Nakatomi no Yakamori
<Japanese>
たちかへり  泣けども吾は  験無み  思ひわぶれて寝る夜しぞ多き
Tachi kaeri/ Nake domo/ Ware ha/ Shirushi nami/ Omoi wabure te/ Nuru yo shizo oo ki
<English>
I cry over
And over but
It is worthless
I go to bed worrying you
So many times
Related Pots