FUJIYAMA tin cup of NOUSAKU
This sake cup is shaped like Mt. Fuji when turned over. The mountain surface is also faithfully reproduced, and you can enjoy the strength and the warm atmosphere of Mt. Fuji. It is a masterpiece of Japanese Guinomi cup that combines the techniques of traditional crafts and the symbol of Japan.
Let's taste sake while looking at Mt. Fuji in your palm.
It is a 100% tin sake cup with the motif of Mt. Fuji, the spirit of Japan, registered as a World Cultural Heritage Site. Mt. Fuji is also designed at the bottom of the cup, and you can enjoy drinking while looking at Mt. Fuji.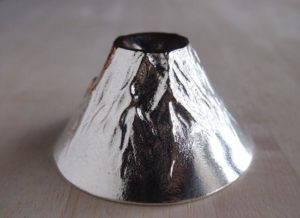 Tin has been said since ancient times, "water in a tin bowl will not decay", "If you drink alcohol in a tin cup, it will become a refreshing taste drink". It is a metal that has been used for liquor or tea ware. Nowadays, the effects of tin are said to purify the water and make the drink mellow.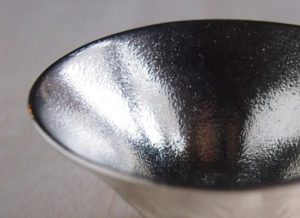 NOUSAKU is a tin manufacture company founded in 1916. The craftsmen use their superior technique to make the products that completely reflect the characteristics of tin.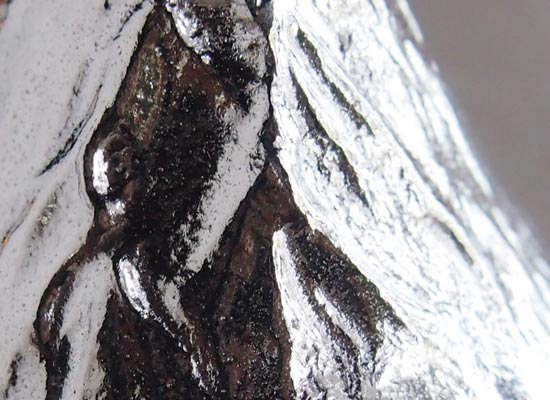 Product description of NOUSAKU's FUJIYAMA cup
Mterial:100% tin

Manufacture:NOUSAKU
Size:2.95×1.18 inch, 40cc
Note:Not microwave-safe, and dishwasher-safe
Package:Paper box