Obi sash, important part of kimono cloth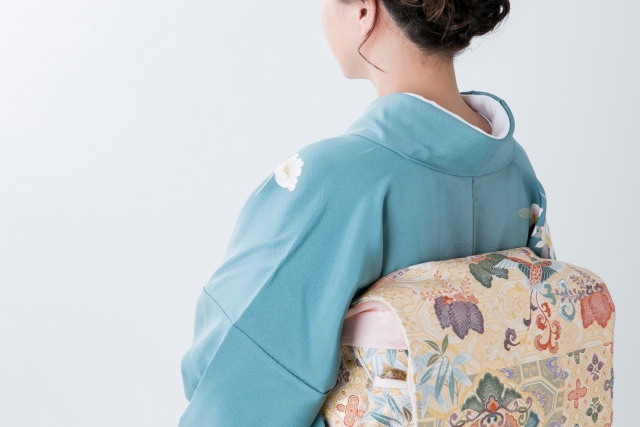 An obi is an accessory for fixing clothes by winding around the waist from above the kimono. However, the combination with the traditional Japanese clothing is also important, as it is much wider and longer than the belt. The history of the Obi is said to be older than that of kimono, and for samurai, it is a place to put their swords and for women, it was a clothing item to claim personality.
There are various colors and patterns in the obi, and it is a pleasure to choose from them, but first you need to know that there are 3 types. It is serious if you made a wrong combination with kimono!
Tree types of Obi
The names of the Obi are distinguished by length and width, and it is related to the kimono to be matched. 
Check the types of traditional Japanese clothing!
Related Post
Fukuro-obi
Size: About 430cm (169.3inch) × about 31cm (12.2inch)
Kimono:Tomesode, Homongi, and Furisode
Fukuro-obi is commonly used for a formal dress.
Nagoya-obi
Size: About 360cm (141.7inch) × about 30cm (11.8inch)
Kimono:Komon and Tsumugi
Nagoya-obi is mainly used for kimono in casual wear.
Hanhaba-obi
Size: About 360-400cm (141.7-157.5inch) × about 17cm (6.7inch)
Kimono:Tsumugi and Yukata
This is perfect for casual occasions because design and ways of tying are diversified.
How to choose color?
There are many colors, so you may have no idea which one to choose. In such a case, please refer to the next points. I will introduce the case of Yukata.
If you want to know how to tie Obi
Standard
Using a color of the pattern on the Yukata
For example…
Effect color
Using accent color
For example…
Light color with brilliant pattern
Using light color for kimono with brilliant pattern
For exapmle…
You can choose Obi from here
KYOETSU Women's Obi Belt for Yukata Kimono Plain Reversible
KYOETSU Men's Japanese Kaku Obi Kimono belt Cotton 
Book