42.Mount Fuji reflects in Lake Kawaguchi, seen from the Misaka Pass in Kai Province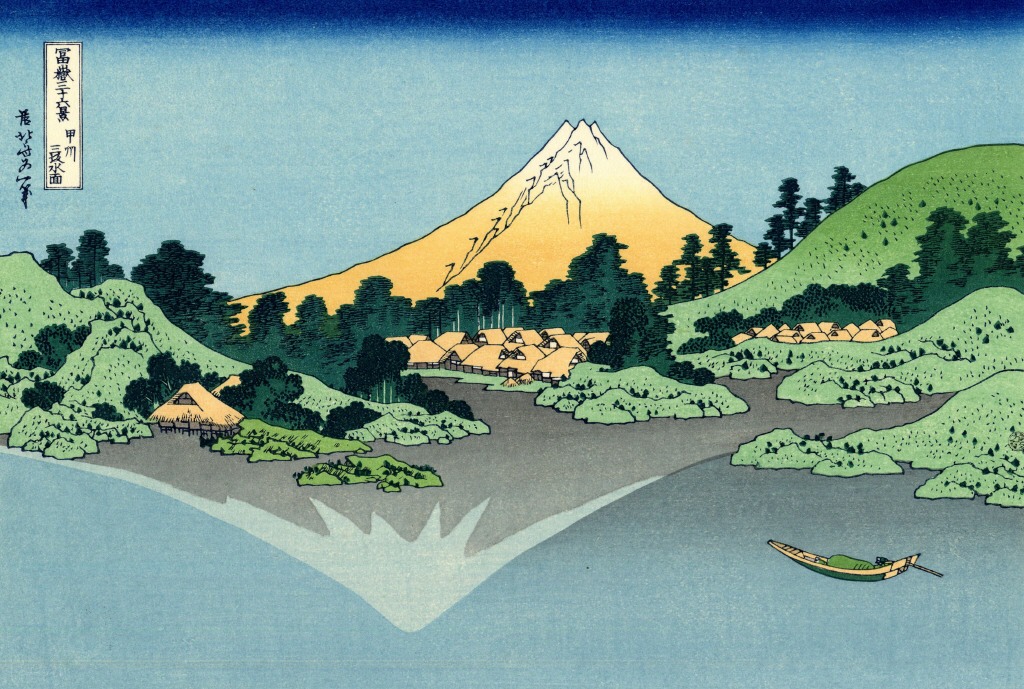 Mt. Fuji drawn from the north side looks more precipitous than any other prints in the Japanese woodcut print series of "Thirty-Six Views of Mount Fuji".
Katsushika Hokusai(1760-1849) provided the original ideas to this quiet and silent ukiyo-e art.



First of all, in fact, it is not the top of the pass, but the lakeside where Mt. Fuji can be seen on the of the lake. He merged the view from the pass and the scenery of Mt. Fuji on Lake Kawaguchi into an image.
Next, the location of the mountain on the surface of the lake is also characteristic. It is somewhat shifted to the left rather than a real mountain. He might have thought of the arrangement with the boat on the right.
Finally, Mt. Fuji in the lake puts snow over the head, although the surroundings are in summer.



Previous
Next