Which kokeshi doll do you like?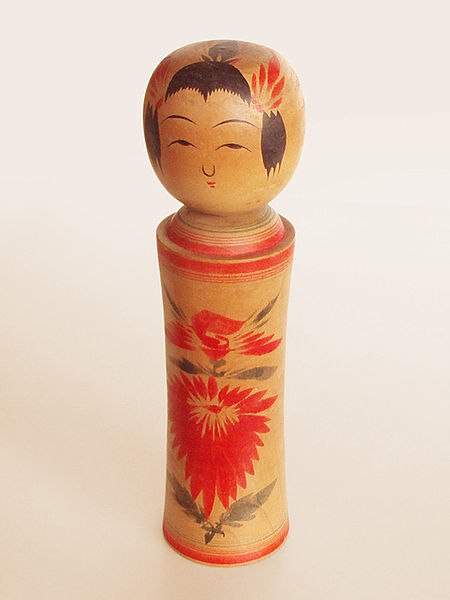 The Japanese traditional crafts with a simple face and decoration, Kokeshi. The expression that the craftsmen draw one by one is modest and pretty.
Most popular kokeshi in Japan
Kokeshi is a traditional craft that all of Japanese know. However, when it comes to question where is the product from, the number of people who are puzzled would increase.
It is said that Kokeshi was born in the Tohoku region when ukiyo-e (Japanese woodblock prints) became popular at the end of the Edo Period.
It was originally made as a child's toy, but gradually became loved as a bringer of good luck.
There are eleven kinds of the traditional Kokeshi in the Tohoku area, classified by the shapes, faces, decorations.
But, unfortunately, there are few workshops selling the dolls overseas. If you are looking for the traditional kokeshi for sale on the Internet, you can use Rakuten Global.



Traditional Kokeshi made in Naruko, Miyagi Prefecture

(Rakuten Global Market)
The kokeshi of Naruko is the most famous in Japan. 
Also, if you have the opportunity to visit the Tohoku region, you will definitely be able to find the kokeshi dolls at the souvenir shop in Tsugaru, Nambu, Zao, Togatta, Tsuchiyu, and Hijiori.


You can also experience the activities of painting kokeshi in the following organizations.
Usaburo kokeshi
While inheriting the traditional technique, the Gunma company Uzaburo makes the new and creative kokeshi.
Uzaburo kokeshi is popular all over the world. 
I would like to introduce the kokeshi that are perfect as the gifts for your friends or the home objets d'art.
It's the popular Usaburo kokeshi.
The kokeshi that becomes a little more slender.
The young Samurai with the firm features.
Of course there are Darth Vadar
and R2-D2
.  The series of Disney
 are also so cute.