What is the traditional Hina-ningyo (Hina doll)
When various flowers begin to bloom, March 3rd is the day of Hina-matsuri (the Festival of Dolls/the Girl's Festival). It is a festival when Japanese family display hina dolls and pray for young girls' growth and happiness. The Hina-ningyo used to be displayed on a stand with several levels like stairs in old days. But today, the doll sets are smaller with fewer dolls to be suitable for Japanese houses. 
Hina-matsuri (the Girls Festival)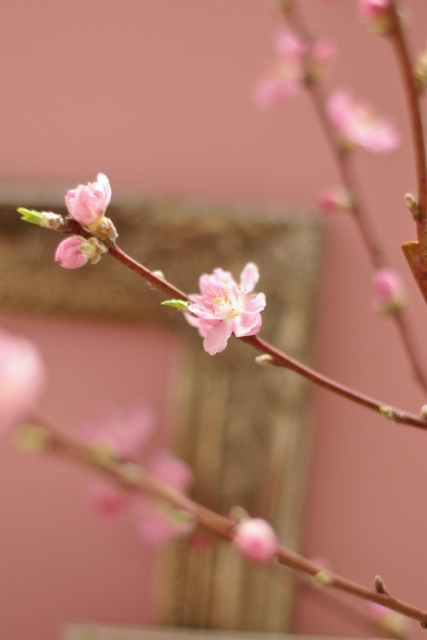 The origin of the Hina-matsuri dates back to "Joshi-setsu" which occurred in ancient China around 300 years. "Joshi" is the meaning of the day in early March (it had become March 3 and the date didn't change later), the change of the season was thought that the evil brought disaster easily. So there was a custom of washing away uncleanness at the waterfront on this day. This custom was introduced to Japan by the envoy and was linked to the purification ceremony of Shinto. That developed and became today's "Hina -matsuri". People decorate the dolls and pray for the healthy growth and happiness of the girls. 
The Hina dolls are usually set up at around the first day of spring, or sometime by 24th of February. Hishimochi (rhombus-shaped mochi), Shirozake (rice wine) and peach flowers are displayed together. Hishimochi is a rice cake colored in pink, white and green and it is prepared only for the festival. Today, families celebrate the day by eating springlike sushi-dishes and create Hina-matsuri inspired cakes.
Hina dolls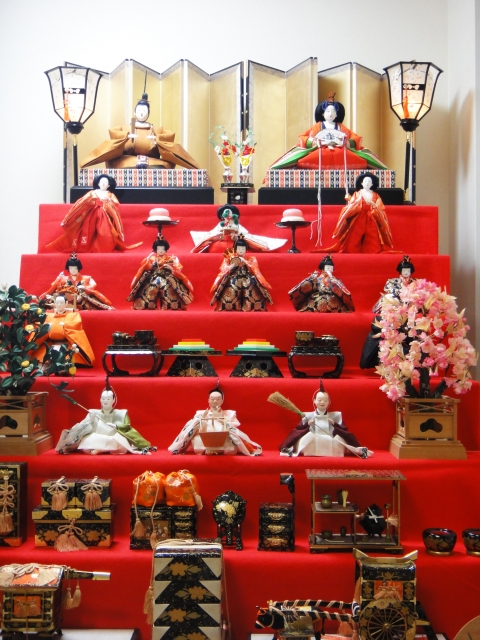 Top: The Emperor (left) and the Empress (right). 
Second: Three court ladies
Third: Five court musicians
Fourth: The Minister of the Left and the Minister of the Right
Fifth: Three servants
Hina dolls from Amazon
Hina dolls of Kyugetsu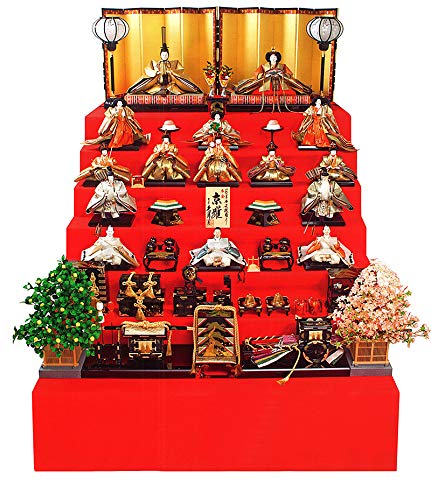 Check this one on Amazon.co.jp (Japan)
Hina dolls of Mataro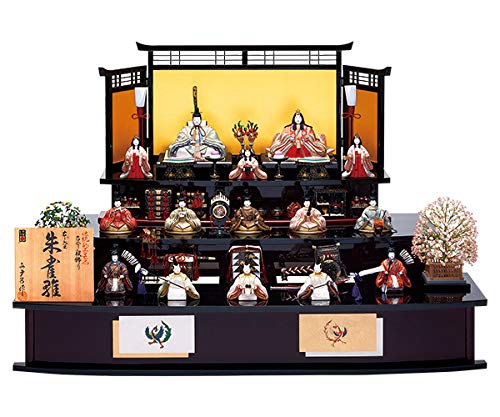 Check this one on Amazon.co.jp
Hina dolls of Kyugetsu
Hina dolls of Lladro
Check this one on Amazon.com
Hina dolls of Kutani ware
Hina dolls of pottery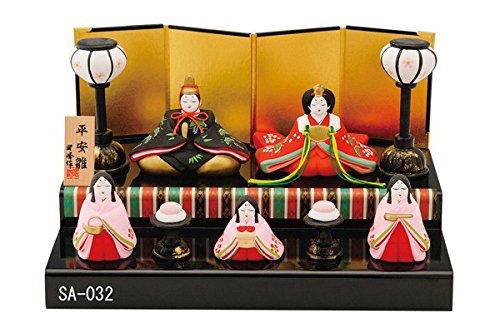 Check this one on Amazon.co.uk
Hina dolls of pottery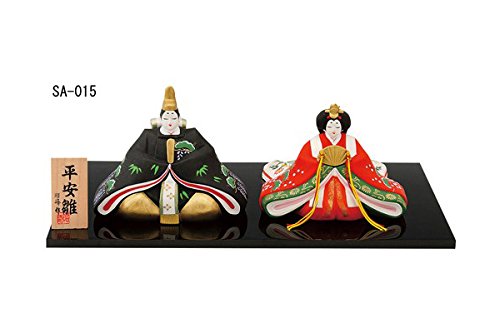 Check this one on Amazon.co.uk