Let's find only your Matcha tea set! Tea whisk, tea spoon, tea bowl pottery…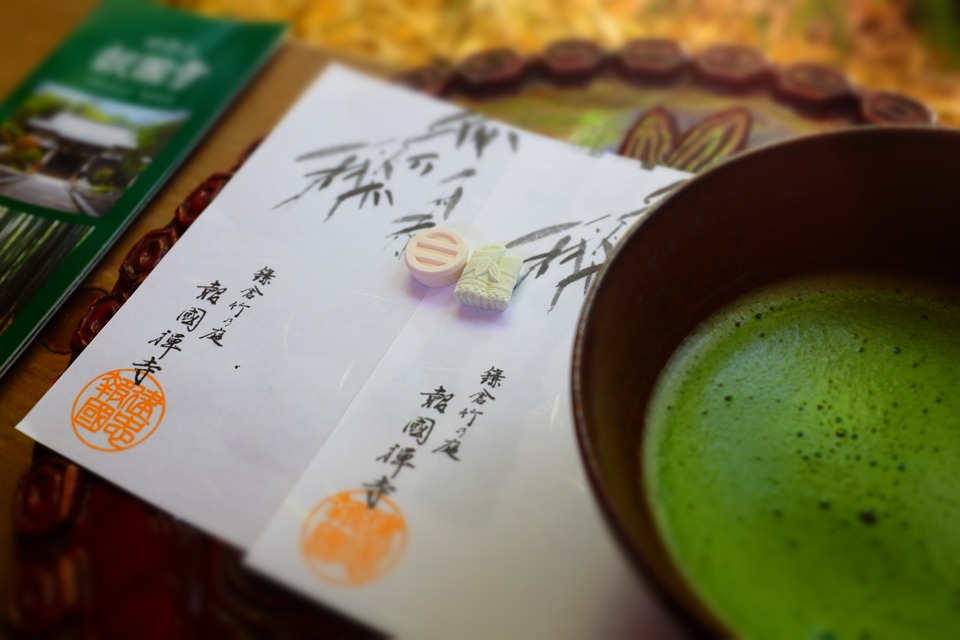 When you hope to try tea ceremony, it is good to buy a starter kit. You can instantly experient the Japanese culture with it.
But if you intend to drink Matcha green tea on a daily basis, is it enough?
You had better have proper utensils if not top quality products. Especially, there are thousands of Matcha tea bowl. Don't you think that you might as well choose the bowl what you like?
Choosing utensils for Matcha tea set
First of all, it would be fine you have three tools, a tea whisk, tea spoon, and Matcha bowl. The standard depends on the degree how much really you'll try to experience drinking Matcha green tea. It's enough to drink weak tea (usu-cha) when you just want to enjoy drinking Matcha easily. But it would be better to ready for thick tea (koi-cha) in case you have the opportunity to hold tea ceremony.
Tea whisk
You'd better choose a tea whisk based on the number of prongs. When you drink weak tea, use a tea whisk with 70-80 prongs. And it is best to use 100 prongs whisk for thick tea. But if you want to make it creamier, 100 prongs would be fine even for weak tea.
60-70 prongs
80 prongs
100 prongs
120 prongs
A tea whisk is expendable supply and please change to new one when it gets damaged.
Tea spoon
Though there is some difference among the tea schools in regard to a tea spoon, it's fine to choose what you like. The wide spoon is convenient for serving to many people.
Brown
Black
White
Small spoon
Long spoon
Matcha tea bowl
When you drink thick tea at the ceremony, you should bring a tea bowl without any painted pattern. And there is a proverb "first Raku, second Hagi, and third Karatsu". They are a proper pottery for tea ceremony.
Raku-yaki (Kyoto Prefecture)
In the late 16th century, Chojiro Ⅰ learned ceramic art under Sen-no Rikyu and established the pottery in Kyoto. The craftsmen of Raku-yaki form potteries by hand without using a potter's wheel. Most of them are black or red.
Hagi-yaki (Yamaguchi Prefecture)
The texture of a Hagi ware is soft and plump. Most of the wares don't have a painting. They express the beauty with only the shapes and the colors and patterns of the clay and glaze.
See more high-quality Hagi-yaki Matcha bowls.

Karatsu-yaki (Saga Prefecture)
Karatsu ware is warm and simple. White trickled down glaze makes the unique lines. It expresses the four seasons.
It's too hard to use actually, but there are so high-grade Matcha tea bowls…
But of course, you don't have to pay attention for kinds of potteries just for personal a hobby to drink weak Matcha tea. If you don't care the kinds, the shapes are the other standard to choose a pottery.
Ido-chawan (trapezoid)
Most traditional and general type. It's easy to mix Matcha powder.
Tsutsu-chawan (cylindrical)
Tsutsu-chawan is stable and a large capacity.
Hira-chawan (flat)
Hira-chawan is suitable for summer because it looks cool and the temperature of the water easily decrease.
Matcha powder
There are many products of the Matcha powder in the market. I would like to show you the powder of Uji, Kyoto. That is most famous and popular in Japan.
Matcha green tea is good for health!


The high-quality Matcha powder of Ippodo at Kyoto
Tea kettle
Even if you boil with the kettle already in your kitchen, there is no problem, of course. But I"ll show you that there is a traditional Japanese tea kettle just in case. It's a "tetsubin" of Nambu Tekki. The traditional cast iron was invented for tea ceremony in the 17th century.
Nambu Tekki has a high profile recently because the features has been reevaluated. I recommend to check the page.