Kyoto, the city of the traditional temples and shrines
Kyoto, 京都(きょうと)in Japanese, has a population of 2.6 million But more than 80 million tourists visit the prefecture in a year.
Sponsored Links
Because the area has so many sightseeing spots including old temple or shrine, and traditional dishes.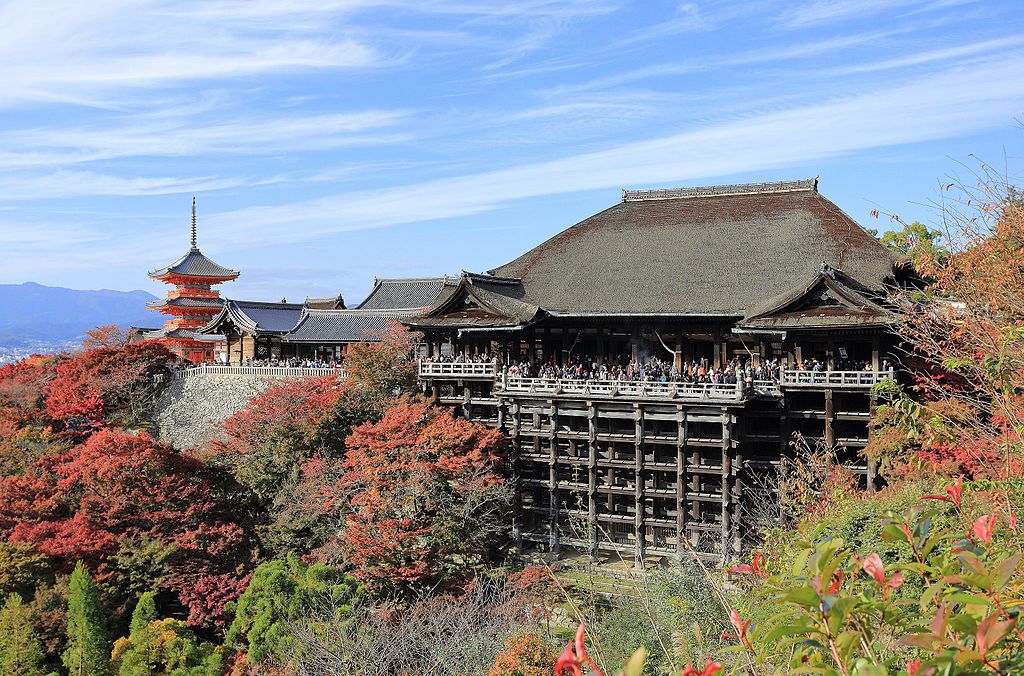 But not only that, people have feelings like admiration for Kyoto shi, which had been a Japanese capital for a thousand years. The name of the city where has a long history and is the Protocol to Prevent Global Warming may well be known in the world.
At any rate, where is it located?
The pace of Kyoto
If you look for the place of World Heritage Site of the temples in Kyoto on google map, please visit the follwing page.
World Heritage Site of Buddhist temples in Kyoto
Kyoto Prefecture, the part of Kansai region, is located a little west to the center of the Japanese archipelago. 
Kyoto shi(city) is in the southern part of the prefecture(the red area of the map). The city's latitude is about the same as Los Angeles, Tunis and Seoul and the longitude is close to Adelaide.
The straight line distance from Tokyo to Kyoto is 368 km. Taking the Tokaido Shinkansen running along the Pacific Ocean, you can move these two cities in about 2.5 hours.
People in the Edo Period (1603-1867) traveled almost the same route of the bullet train by walking (or riding a horse or cage). It took about two weeks to walk.
The famous series of woodblock prints "Fifty-Three Stages on the Tokaido" depicts the state of the station town in Tokaido and the author Utagawa Hiroshige(1797-1858) actually walked about 492 km.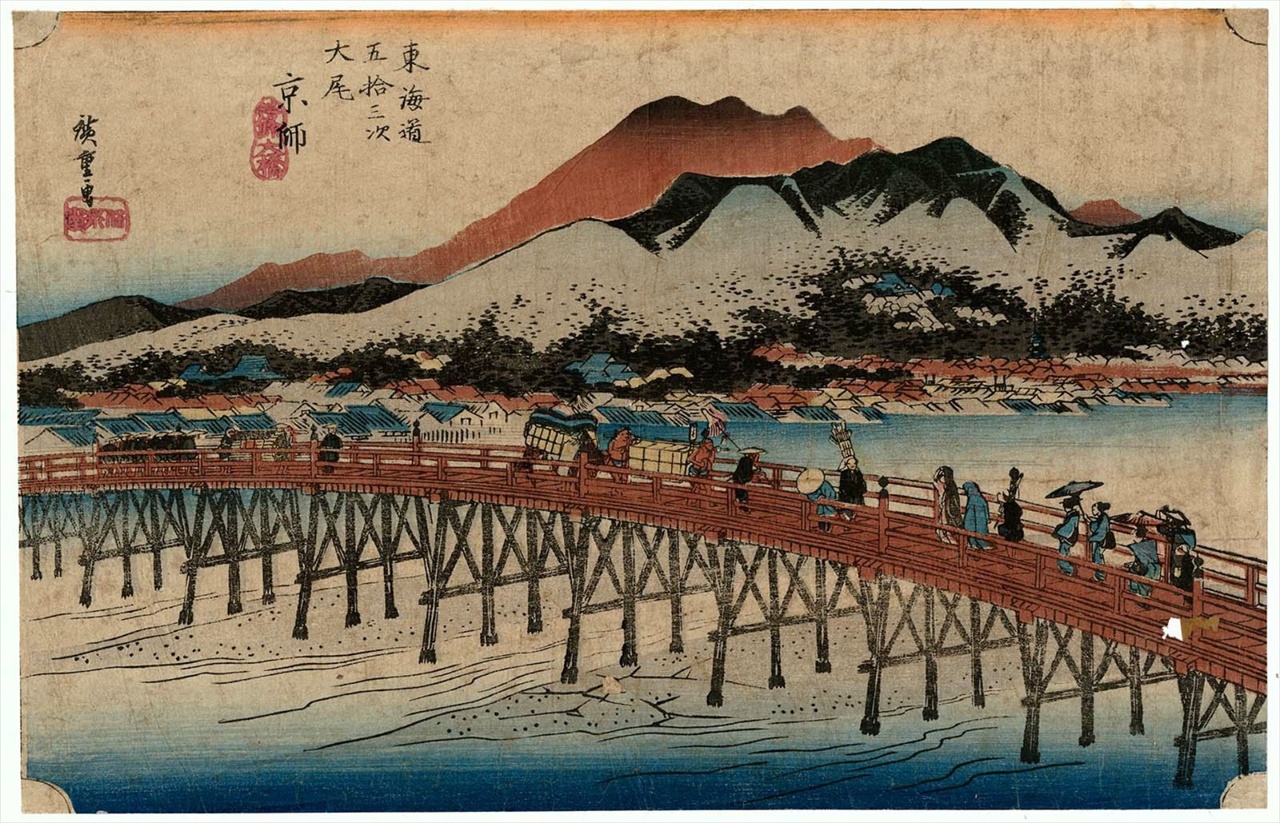 And Kyoto station is in the southern part of the city. To head to the sightseeing spots in the city, we start from Kyoto station.
JR Kyoto Station is designed, by Hiroshi Hara, to express the streets and gates of the Heian Period.
Kyoto Station Building official site
Sponsored Links
Other information
Books