35.Ejiri in Suruga Province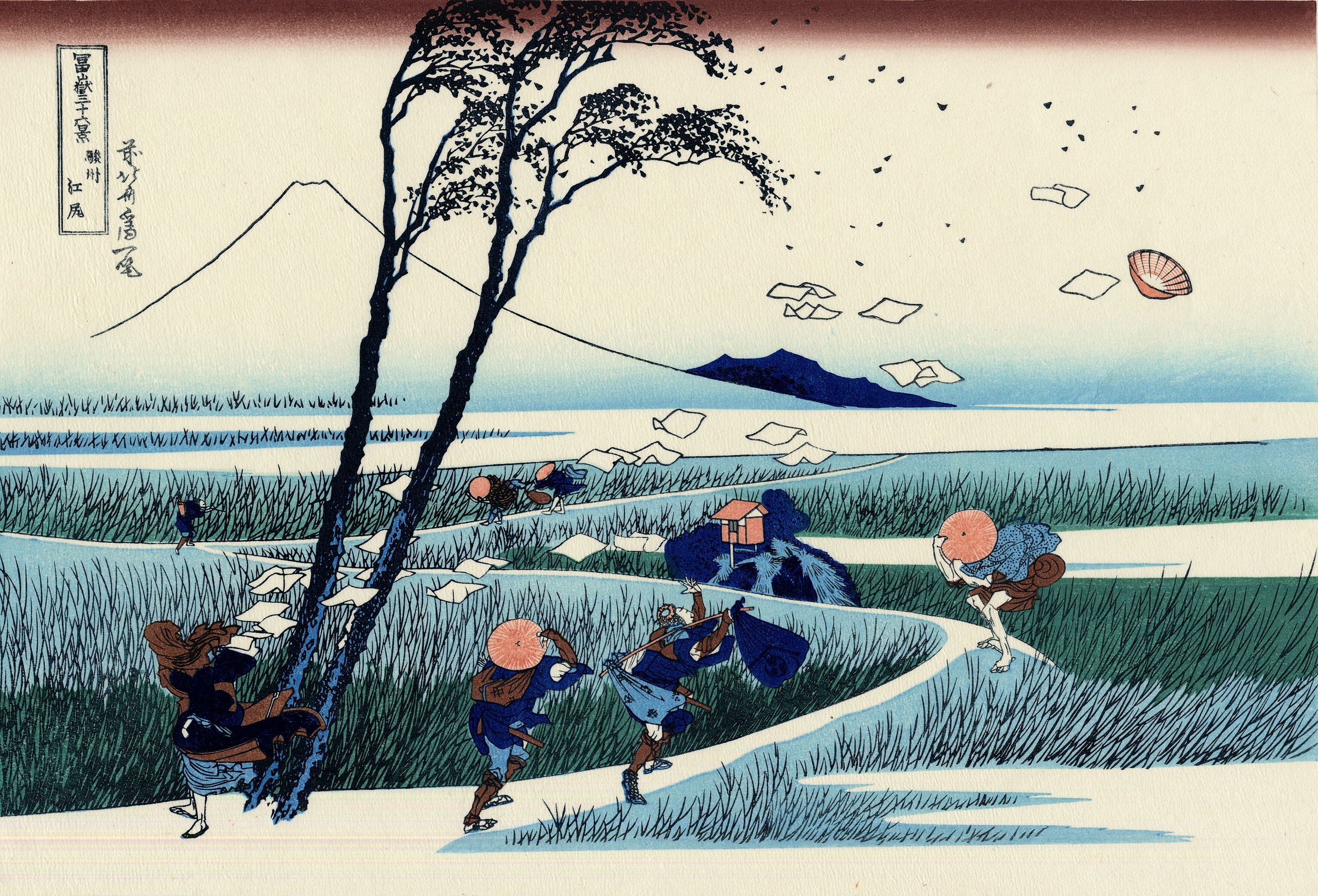 It is a famous artwork that the British photographer Jeff Wall was influenced by the woodblock printing and made the work of 'A Sudden Gust of Wind'(1993).
This picture captures the moment when a tremendous gust is blowing. The papers and woven hat are blown off and away by the wind. The sky where dust flies up is brown and hazy.
It seems that we can hear the grass in the wind making a sound. 
Ejiri, Suruga Province  was the of an ancient country and it located  current Ejiri-cho, Shimizu-ku, Shizuoka-shi, Shizuoka Prefecture.
Reprint of Ejiri in Suruga Province

Limited Stock!
Previous
Next