Three White Auspicious Motifs, by Kawabata Ryūshi
The Japanese title is "南山三白". "南山 (Nanzan)" refers to Zhongnan Shan of China, and it is regarded as a symbol of longevity because it used words that wanted to be immutable like this mountain. "三白 (Sanpaku)" is also said to have a happy event when three white things are lined up, and this painting depicts white lilies, deer, and pheasants.
This work was painted by Kawabata Ryūshi (1885-1966) as work to celebrate the throne of Emperor Showa and to be presented to the emperor's family. With the golden cloud in the background, the painting contains two congratulatory messages, giving it a majestic yet dynamic touch.
It is the Kashiwa tree (Japanese emperor oak) that has strong leaves, and the dignified pair of deer lies on the bamboo strip. The white lilies that bloom at the edge of the left panel are modest but graceful. The branches of Kashiwa extending from the left and the white pheasants on the right panel above Kumazasa (Kuma bamboo grass) make you feel divine.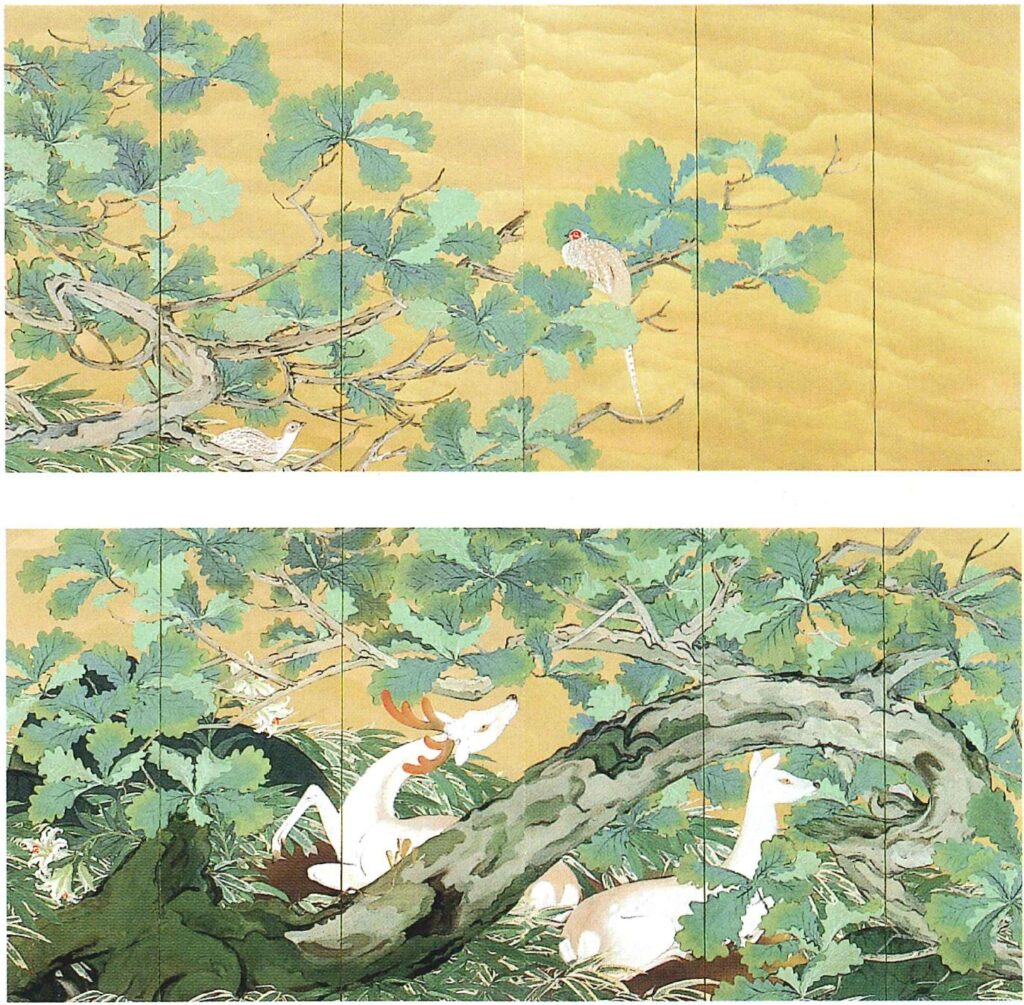 Title: Three White Auspicious Motifs
Author: Kawabata Ryūshi 
Date: 1929
Size: 200.2 ×431.0 cm
Own: Museum of the Imperial Collections
If you want to enjoy Japanese artworks of painting, print, and craft everyday, check the Twitter account of Masterpiece of Japan!
You can also see the tweets on the sidebar!