National Museums Liverpool's Drawing on Nature: Taki Katei's Japan exhibition, Oct 4, 2019—Apr 13, 2020
Taki Katei (1830-1901) is a Japanese painter in the Meiji period (1868-1921) who became famous for his elegant Kacho-ga (painting of flowers and birds) with Mokkotsu (painting without an outline) Technique. He became a disciple of Ooka Umpo (1765-1848) at the age of 16, and travelled to Nagasaki to study, interacting with Tetsuo Somon (1791-1871), Kinoshita Itsuun (1799-1866), and Chen Yizhou (?-?) in 1850, and studied Chinese painting. 
Once a celebrated artist in Tokyo, Taki Katei's paintings were displayed in the Imperial court and his impressive works also travelled to international exhibitions. After his death the demand for delicate paintings of flowers and birds fell out of fashion and his work was slowly forgotten.
His representative works include "Peonies, Peacocks and Parrots", "Peacock" "Flowers and Birds", "Rikugien Garden", and "Sea and Crane".
The exhibition of  Drawing on Nature: Taki Katei's Japan consists shows Taki Katei's work outside Japan as part of the UK-Japan Season of Culture.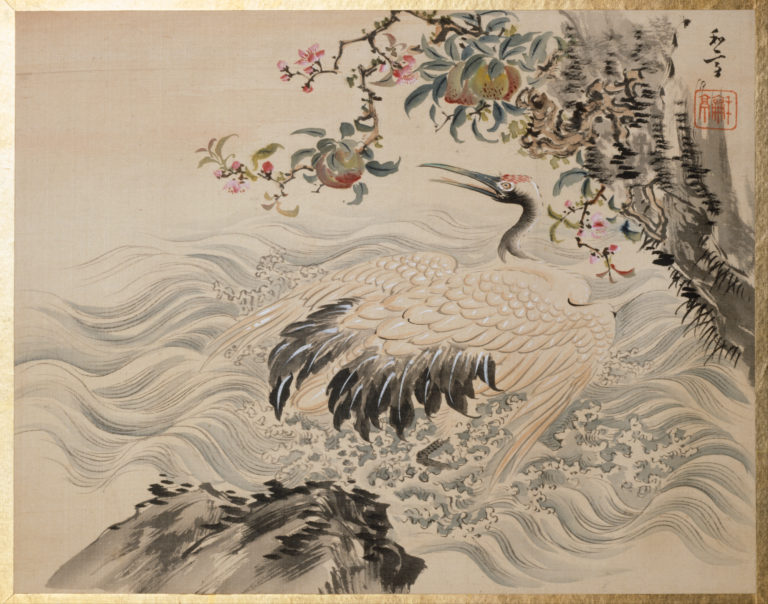 Date:

—

Place: National Museums Liverpool
Address: William Brown St, Liverpool, UK, L3 8EL
Opening hour: 10:00-17:00
Closed days: Mondays 
Entry Fee: Adults £6
Concession £5
Children 6 – 17 years £2
Children aged 0-5 years Free