How many pieces of The Great Wave Off Kanagawa still exist?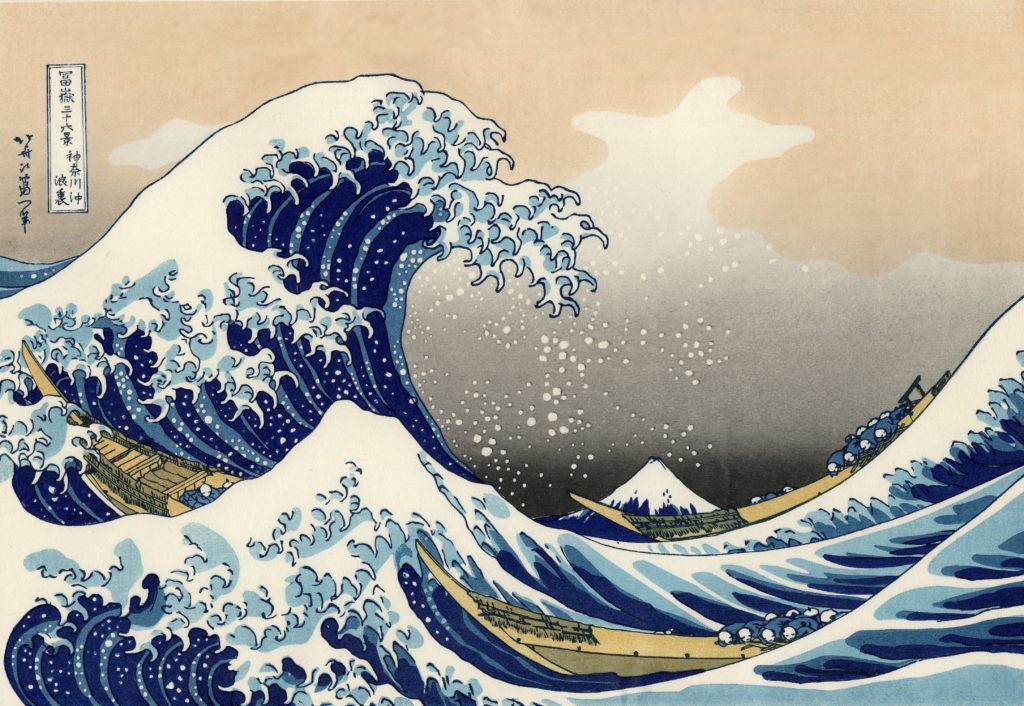 "The Great Wave off Kanagawa" from "Thirty-Six Views of Mt. Fuji", created by Katsushika Hokusai (1760-1849) when he was in his 70s, is one of the most famous ukiyo-e prints. Approximately 100 copies of "The Great Wave off Kanagawa" remain in existence around the world.
In the United States, five organizations own this work, including the Boston Museum of Fine Arts and the Art Institute of Chicago, and in the United Kingdom, the British Museum holds three pieces.
On April 29, 2023, Germany's The Bavarian State Library announced that it had purchased this Hokusai print for millions of euros.
Based on the degree of wear on the lines on the Great Wave block, it is known that approximately 5,000 to 8,000 pieces were printed. It was a work that was expected to sell well, and it is said that more than 200 copies were printed in the first edition, which gives us a good idea of how popular Hokusai and "The Great Wave off Kanagawa" were.
Related Posts